Contact One of St. Louis' Most Trusted Law Firms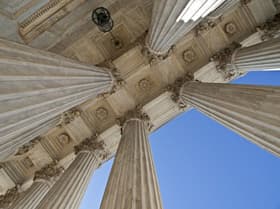 Mr. Jacobs, with more than 20 years of experience, has proved his expertise as a general practitioner of the law. He has been in solo-practice since 1990 and is the founder of Jacobs Law Offices, one St. Louis' most trusted law firms. A member of many associations with various law firms and bars, he has been licensed in Missouri since 1987 and in Illinois since 1988. Mr. Jacobs has vast experience and specializes in multiple areas of civil as well as criminal cases. His clientele include business people, companies, and individuals.
To learn more about Mr. Jacobs and why our law office is one of St. Louis' top law firms, contact us today using the contact information or form below. As an experienced law firm, we can provide a free consultation and review of your case to help you determine what approach to take and which of St. Louis' law firms in the best choice for your needs.
Mitchell D. Jacobs
- Attorney at Law
8420 Delmar Blvd., Ste. LL2
St. Louis, MO 63124
Phone: 314-942-7999
Fax: 314-942-7995
Email: [email protected]
Hours:
Mon – Fri: 9 AM – 5 PM
Sat – Sun: Closed
Get Expert Representation from One of the Top St. Louis Law Firms
As legal proceedings and cases can quickly become complicated, it is very important to be represented by an expert lawyer. Good law firms save you time, money, and effort and protect your rights in various capacities. Therefore, the services of expert lawyers and law firms can be a crucial asset for any business or individual.
If you are looking for law firms that can solve your legal issues and represent you in any case, the Jacobs Law Office in St. Louis can be an excellent choice. We can provide expert legal advice as well as represent you aggressively. The Jacobs Law Office is affiliated with the Missouri Bar Association and the Illinois Bar Association. We are associated with programs such as Hyatt Legal Plans and LegalCare Legal Plans. These connections with law firms and the legal community reinforce and validate our proficiency in helping you with your legal problems.
Law firms like ours not only provide expert legal advice and representation, we also forge relationships based on trust, transparency, truth, and sensitivity. Law firms like ours keep in mind your problems, needs, and expectations in order to come up with viable legal solutions that are best for you personally.
Our Comprehensive Services
In our more than two decades of serving clients in the St. Louis area, there have been numerous people and businesses, which have relied on us for expert representation. We have represented clients in a variety of types of cases and have the experience to handle all types of legal issues. Our services include:
Domestic Relations
Probate & Wills
Trust Administration
Wrongful Deaths
Criminal & DWI Defense
Corporate and Business Law
Traffic Law
Creditors Rights Defense in Bankruptcy
Civil Litigation Defense
Civil Appeals
Employment Law
Personal Injury & Workers Compensation Representation
Only Experienced Law Firms Can Protect Your Rights - Contact Us Today
If you have domestic issues, need to write a will or create a trust, have been injured in an accident, are unhappy with medical services or treatment received, need to protect your rights as a creditor in bankruptcy court, or even need legal assistance with something as simple as traffic related cases, law firms with expert lawyers can help you navigate the never ending legal maze. Besides knowing the law completely and comprehensively, law firms fight for your interests and rights.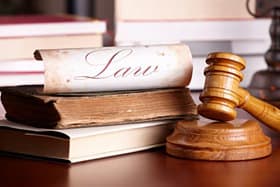 At the Jacobs Law Office, we realize that law firms and legal matters can be intimidating. Therefore, we insist on good and complete communication, and we help you understand your rights in any case. We spend quality time and effort understanding your concerns, and we represent you with knowledge and conviction.
To learn more about us and how we can represent you in any legal case, contact our law firm today online or by phone at 314-942-7999.