Experienced Missouri Lawyer Aggressively Protecting Your Rights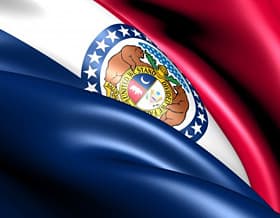 If you are looking for a knowledgeable and experienced Missouri lawyer with a strong record of obtaining favorable judgments and settlements in a wide variety of cases, you have come to the right place. Mitchell D. Jacobs, principal of the Jacobs Law Office, is an experienced lawyer. Since 1987, Mr. Jacobs has been providing expert legal counsel for clients in the St. Louis area. As a lawyer, Mr. Jacobs has worked with clients on many types of cases and he can represent clients in a variety of legal situations.
To learn more about our law firm or for a personalized review and consultation of your case, contact us today online or by phone at (314) 942-7999.
Comprehensive Services from a Respected Lawyer
Mr. Jacobs is a seasoned attorney with a working knowledge across multiple branches of the law. With his extensive cross-domain legal expertise and practical experience, Mr. Jacobs can strengthen your case and increase your chances of obtaining a favorable outcome.
With experience providing a variety of legal services to clients throughout the St. Louis area, our law firm is your one-stop destination for handling any of the legal hassles that you may encounter. Whether you are a business owner, individual, or family, we offer expert legal services to help.
Our comprehensive legal services include:
Probate, Wills, and Trust Administration
Corporate and Business Litigation
Civil Litigation Defense
Accidents - Personal Injury & Workers Compensation Litigation
Domestic Relations & Child Custody Litigation
Criminal Defense & DWIs
Defending Creditor's Rights in Bankruptcy
Employment Law
Collections
Wrongful Death Litigation
Traffic Violations
Civil Appeals
Our Lawyer Services Provide Unwavering Support and Attention
When it comes to choosing the right lawyer, people are extremely cautious and demanding and rightly so. It is important to choose the right lawyer so that you can fully trust him or her with your legal needs. We, at the Jacobs Law Office, understand the requirements and expectations our clients have when looking for a lawyer, and therefore, we set very high standards for ourselves. We strive to gauge each client's needs and calibrate our service delivery to address your legal concerns in the best possible manner. As our principal lawyer, Mr. Jacobs works in your best interests and guides you through the legal process.
We encourage prospective clients to approach us with the details of their legal issues before making their final choice of a lawyer. We can then study the case and provide a free preliminary consultation to the client. Based on our inputs, the client can determine whether to work with us or another lawyer. After all, we understand people need time and information to make important decisions. During the initial consultation, we discuss the best possible approach to your problem. We make every possible effort to assist you both legally and emotionally to aid you through the tough legal situations in your life.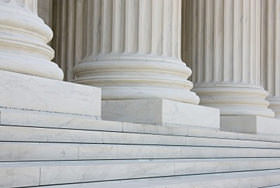 We attach equal importance to all of our clients irrespective of the nature or the tenure of the case. It is our professional belief that treating clients based on whether their case is simple or complex is ethically inappropriate. At the Jacobs Law Office, quality and ethical practices are accorded the highest priority. This helps us maintain and transcend the quality standards we set for ourselves and aids us in delivering the best services to our clients.
In cases involving claims of compensation and damages, our firm has a policy of pursuing the maximum possible compensation in the interest of our clients. We believe it to be our personal commitment to defend your rights and deliver the desired outcome.
Contact Our Lawyer Today for a Personal Review of Your Case
If you would like to schedule an appointment to discuss your case and help you determine the most effective legal course of action for your particular situation, call or contact us today. You can reach our law firm by phone at (314) 942-7999 or contact us by completing our online form. As your lawyer, Mr. Jacobs promises to offer personalized service and expert advice.