Domestic Relations:
Divorce & Child Custody Attorney in St. Louis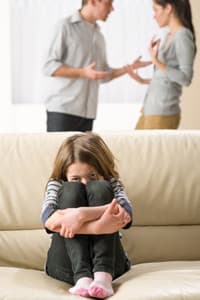 Domestic relations and family law issues can be some of the most devastating and difficult legal issues that you may face in your life as they deal with such personal and emotional subject matter. However, because the outcome of these cases can have a potentially significant impact on your life and your family, it is important to ensure that the issues are handled correctly by an experienced child custody and divorce attorney. The divorce or child custody attorney that you select should be able to effectively evaluate your situation in order to protect your rights and interests for years to come.
Whether you are going through a divorce or you are dealing with other family law matters, we can help protect your rights and your interests. At our St. Louis law firm, our divorce and child custody attorney has experience working with all types of domestic relations cases including same sex divorce. We can provide the experienced representation to meet your needs. With our experience and knowledge working as a child custody and divorce attorney, you can rest assured that you can trust your domestic relations and family law matters to us.
To meet with Mr. Jacobs to review your case during a free initial consultation and to learn more about our law firm, contact us online, by mail, or by phone at (314) 942-7999.
Requirements for Representation from our Divorce & Child Custody Attorney
If you would like to work with Mr. Jacobs as your child custody or divorce attorney, we will need the following requirements for representation prior to working with you on your case.
For non-contested matters, the forms below with $1,000.00
For contested matters, the forms below and $2,500.00 plus your current decree, if any
Important Forms for Working with our Divorce & Child Custody Attorney:
Types of Domestic Relations & Family Law Cases our Attorney Handles
The term family law or domestic relations can cover a wide variety of domestic issues. At Jacobs Law Offices, our child custody and divorce attorney is able to represent clients in Missouri in all of these areas, including for: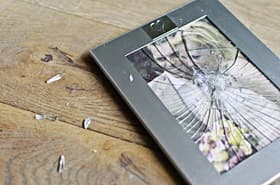 Divorce: As an experienced divorce attorney, we understand that divorce can be messy. The existence of joint bank accounts, business assets, debt, and retirement accounts can only make litigation more complicated. We are able to represent clients on all aspects and matters relating to divorce including asset and property division, uncontested cases, and custody litigation.
Child Custody & Visitation Rights: Child custody is an emotional issue for many and the results of child custody litigation can have a lasting impact on your life. This is why the job that child custody attorneys do is so important. Our child custody attorney can handle all matters relating to child custody and support, including visitation rights, paternity disputes, and modification of parenting plans and custody or support agreements.
Other Family Law Services: In addition to serving as a divorce and child custody attorney, we can also handle any other family law issues you may encounter. This includes matters regarding alimony, prenuptial and postnuptial agreements, QDROs, and orders of protection.
Have Our Child Custody & Divorce Attorney Review Your Case
If you would like to learn more about our law firm or you are interested in learning how we can assist you with your case, contact us today. As a leading divorce and child custody attorney in St. Louis, Mr. Jacobs looks forward to working with you and protecting your long-term interests. Call us today at (314) 942-7999 to schedule an appointment to have Mr. Jacobs review your family law case.