Finding St. Louis Lawyers with Many Professional Affiliations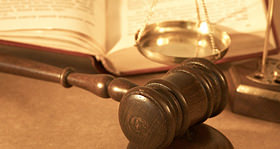 At the Jacobs Law Office, we hold several affiliations with common groups and legal associations. As with all lawyers, these affiliations enforce and confirm our capabilities to serve clients while providing expert legal advice and representation. Like many lawyers, our firm caters to all of your legal needs with the help of the wide resource base that we share with common groups and associations.
To learn more about our law firm and the professional associations with which we are affiliated, contact us online or by phone at 314-942-7999.
A Look at the Memberships Held By Our Law Firm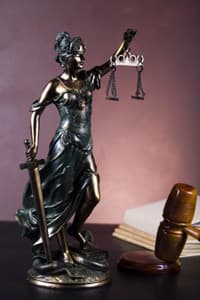 The Missouri Bar Association - The Missouri Bar came into being by the order of Missouri Supreme court in 1944. Since that time, all lawyers who practice in the state of Missouri are required to be certified by The Missouri Bar Association. All affiliated lawyers and firms can avail resources like research systems, continued education prospects, publications, and case management advice.
The Illinois Bar Association - Established in 1877, The Illinois Bar Association is the governing association for lawyers in Illinois. All lawyers practicing in the state of Illinois are required to be certified by this association. The organization is involved in the evolution of legislation, educating the people, and assisting the courts and law on behalf and in the best interest of all the lawyers of the association.
Hyatt Legal Plans - This is the largest company offering legal voluntary benefits and employee legal services. Affiliated lawyers and law firms are a part of this national attorney network functioning in all 50 states. Lawyers are selected based on their experience, professionalism, and expertise. More than 12,000 lawyers who are highly qualified and have vast experience are honored to be a part of the network.
Legal Care Legal Plans (Mark Harrison) - Established in 1994, this association has been providing one of the most comprehensive Legal and Identity Theft programs throughout the country. Its nationwide network called Legal Club of America is the benchmark in legal referral services where member lawyers have over 19 years of experience on an average.
The General Bar Law Directory - This is an attorney referral service and one of the largest in the industry. Listed lawyers and law firms deal with collections, bankruptcy, and a variety of other legal matters. Clients such as debt buyers and credit insurance companies use The General Bar Law Directory to find lawyers for services such as retaining out-of-town legal advice.
The American Lawyers Quarterly Legal Directory - Established in 1899, the ALQ is a directory that has listings of law firms that have high experience in collections, creditor's rights, and bankruptcy matters. The directory has been published for over 100 years, adhering to the Rules and Standards of the American Bar Association.
What do these Affiliations Mean when Comparing Lawyers?
Affiliations typically bring together multiple and varied resources under one roof. This means that lawyers have access to specialized information and resources. Additionally, most associations have special standards and requirements that must be met in order for lawyers to qualify for membership or affiliation.
Our experience, expertise, excellence, and professionalism have enabled us to be a part of various associations. With these affiliations, we are able to interact, counsel, and consult with other lawyers on multi-disciplinary issues. The benefits of this in turn are extended to our clients. Our affiliations with many well-known associations demonstrate our experience and knowledge across a wide range of legal issues.
Searching for St. Louis Lawyers? Contact Our Law Firm Today
At the Jacobs Law Office, we take our work very seriously and are confident about our skill of representation. We are highly experienced in a wide variety of types of legal matters. Including those concerning:
Collections
Wrongful Death
Civil Rights
Domestic Relations
Criminal Defense and DWIs
Creditor's Rights
Employment Law
And More
While each of these different types of cases may require lawyers with different professional knowledge and experience, regardless what your legal needs may be, it is very important to hire a responsible lawyers who can handle your cases with proficiency, ease, and sensitivity.
At the Jacobs Law Office, we have represented clients on many different types of cases and legal issues and we maintain a variety of affiliations with legal associations. To work with Mr. Jacobs as your lawyer or for more assistance choosing and comparing lawyers, contact our law firm by phone at 314-942-7999.