Employment Law Attorney in St. Louis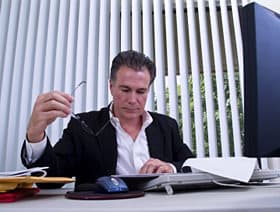 There are many different types of situations that can result in employment law disputes between employees and an employer. Whether you were the victim of discrimination or harassment or you were unfairly terminated as a result of some other type of dispute, your career and your future can be on the line. Therefore, it is important to find an employment law attorney who can defend your rights and is willing and able to fight for you.
As an experienced law firm in St. Louis, we have worked with clients on all types of employment law cases. Whether the case is resolved in negotiation or through litigation, Mr. Jacobs will work with you as your partner to protect your rights and your career. For a consultation and review of your case, contact our law firm today. We look forward to working with you and representing you in any type of employment law case.
Requirements for Representation from our Employment Law Attorney
When you choose to work with Mr. Jacobs as your employment law attorney for any type of employment law dispute or lawsuit, you can rest assured that your best interests will always be a priority. To work with us and have Mr. Jacobs review your case, please contact our office as requirements for representation depend on the nature of your matter.
Types of Employment Law Disputes
The term employment law includes a wide variety of types of disputes and claims when an employee or employees were treated unfairly or illegally by an employer. At our St. Louis law firm, we can work with clients during all types of employment law disputes including those that involve discrimination against just one individual employee or a large group of employees.
Employment law practice areas with which we are familiar include: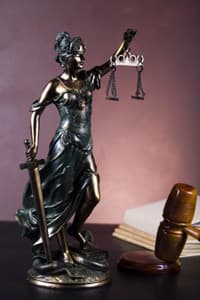 Non-Compete Agreements: As part of our employment law services, we can assist employees in the negotiation, review, and interpretation of non-compete agreements. We can also represent employees in disputes over restrictive agreements and violations of non-compete agreements.
Breach of Employment Contracts: We can represent employees against their employers in all types of breach of employment contract cases and disputes.
Discrimination Claims and Civil Rights Violations: Many Missouri and Federal Laws protect employees from workplace discrimination and prejudices. If you have been terminated, denied employment, or otherwise discriminated against on the base of age, race, sex, or religion, you may be eligible to file a claim for damages caused by this discrimination.
Sexual Harassment Lawsuits: Our employment law attorney can represent any men or women who have been the victims of sexual harassment and sex discrimination in the workplace. These types of violations can include firing female employees because of pregnancy, demands for sexual favors, unwelcome sexual advances or remarks, and other conduct which affects an employee's work performance or creates a hostile environment.
Family and Medical Leave Act Disputes: The Family Medical Leave Act (FMLA) provides protection for those who need to take a leave for one of several reasons including the birth or adoption of a child, caring for a sick family member, or their own health condition. We can defend employees who were denied their rights guaranteed by this act.
Executive Severance Agreements: As part of our employment law services, we can review severance agreements for executives who have been forced into retirement or unemployment to ensure fairness and satisfaction for the employee.
Wrongful Termination and Retaliatory Discharge Claims: We can defend employees who have been fired or terminated in a way that violates a union contract or other government contract as well as those fired for asserting their rights or filing a discrimination claim.
Workers' Compensation Discrimination Claims: Our employment law attorney can represent any employees who were fired or discriminated against as a result of filing a workers' compensation claim.
Whistle Blower Protection: We offer protection for the rights of employees who are discriminated against or terminated as a result of "whistle blowing" or reporting illegal activities by employers.
Wage and Hour Claims: We can represent employees against their employer in a variety of types of wage and hour disputes. These include disputes over job misclassification, overtime wages, being forced to work off the clock, and exempt or non-exempt employee matters.
Request a Consultation for your Employment Law Claim
If you would like a legal consultation with Mr. Jacobs regarding any employment law case in order to help you determine your best course of action to take, contact us online, by mail, or by phone at (314) 942-7999. As an experienced employment law attorney, Mr. Jacobs has the knowledge and expertise needed to handle your employment law problems as efficiently and effectively as possible and to defend your rights as an employee.