One of the Most Regarded Attorneys in Missouri: Mitchell D. Jacobs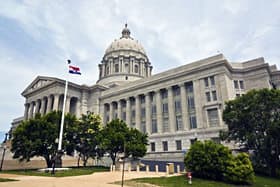 Mr. Jacobs, principal of the Jacobs Law Office, is highly regarded as one of the best lawyers for Missouri residents seeking expert legal counsel and favorable legal outcomes. As one of the most-trusted attorneys in the state, Mr. Jacobs provides comprehensive services for clients located in and around the St. Louis area.
To learn more about any of the services we can offer at The Jacobs Law Firm or to request a consultation for your case, contact us by phone or online today. Let us show you why we are one of St. Louis' leading law firms.
Mr. Jacobs is Among the Most Experienced Attorneys in the State
Providing strong defense or advocating compellingly on clients' behalf in the court of law are key hallmarks of well-established attorneys. A good attorney will ensure that legal issues are properly understood and suitable steps are taken to make your case. A good attorney always strives to maximize gains to his clients and ensure that his clients' rights are protected. However, not all attorneys are able to fully meet all the above criteria. Mr. Jacobs is one of St. Louis' most respected attorneys offering experienced legal services to clients.
Mr. Jacobs is the Principal at the Jacobs Law Office located in St. Louis, Missouri. He has been a licensed attorney in Missouri since 1987 and in the state of Illinois since 1988. His experience spans the areas of medical liability litigation, retail liability litigation, and collections. He has represented many clients as a general practitioner and has been operating a solo-practice since 1990. He holds a B.S.B.A. degree in the field of finance awarded to him by the University of Missouri - Columbia. He also holds a J.D. degree earned at the Washington University School of Law.
The Jacobs Law Office holds several affiliations with common associations and groups in Missouri and across the country. We have been recognized for being professional, ethical, and responsible when handling every case.
Learn Why Only Experienced Attorneys Can Help Protect Your Rights
The law is a very compound and vast subject that includes many issues and restrictions relating to specific circumstances. With these complex factors influencing the law, the average person may not be able to understand the legal implications of every situation. This is why it is important for people to seek out attorneys. Attorneys are professionals tasked by the state to understand a legal situation and advise and/or represent the individual in any legal proceedings. This ensures that the legal system does not fail people merely because they do not completely understand the law.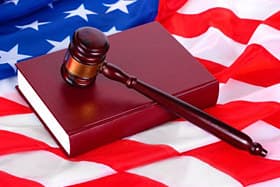 In most cases, it is best to engage attorneys whenever you are involved in a complicated legal situation. Even when the legal ramifications of a situation seem very clear, attorneys can help individuals avoid taking the wrong step, which can have detrimental effects in the long run. Therefore, it is advisable to consult experienced attorneys as they have a good understanding of the laws and can suggest the best course of action to clients. Mr. Jacobs has been advising clients in multiple facets of the law since 1987 and is an authority on legal issues in the states of Missouri and Illinois. When you work with us at the Jacobs Law Office, Mr. Jacobs personally handles all aspects of your case, from filing documentation and arranging meetings to arguing on your behalf during litigation.
When you choose the Jacobs Law Office as your attorneys, you will find that we are aggressive in our approach to win a favorable outcome. The strategies we adopt are always in your best interest. Regardless of how big or small a case may seem, we discuss it thoroughly with you and suggest all options candidly. We believe in transparent and ethical work practices and give you a detailed outline about the proceedings of the case, the strategy we will employ, and the outcomes you can expect from a case.
Contact Our Attorney Today
If you have been searching for attorneys in the St. Louis area who can assist you with nearly any type of case or litigation, the Jacobs Law Office is an excellent choice. With experience working with clients on many different types of cases, we are prepared to defend your rights. Call us today at 314-942-7999 or contact us online to learn more.