Creditor's Rights Bankruptcy Attorneys in St. Louis
Personal debt is increasing among consumers in the United States, and now more than ever many individuals are finding themselves filing bankruptcy in an effort to escape their debts. This is unfortunate news for creditors as it leaves many unable to collect. However, creditors do have rights in bankruptcy situations which can help them recover all or at least some of what is owed to them.
If you are notified that a debtor or an individual who owes you money is filling for bankruptcy protection, it is important to contact a bankruptcy attorney as soon as possible. Working with a bankruptcy attorney will protect your rights and will help you to collect as much money as possible from your debtor. It will also help you to make sure that you comply with any legal processes and restrictions which may apply.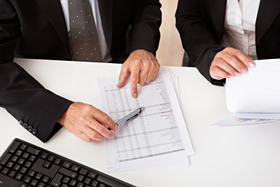 Mr. Jacobs is a knowledgeable bankruptcy attorney with experience working to defend creditor's rights in bankruptcy court. If you would like to learn more about our bankruptcy services and would like to work with our St. Louis bankruptcy attorney to help you collect as much as possible from a debtor who has filed for bankruptcy, please contact the professionals at our St. Louis law firm. When contacting us, our experienced bankruptcy attorney can offer a free consultation to answer your questions and help you determine how much you can expect to collect.
Requirements for Representation from our Bankruptcy Attorney
If you would like to work with our St. Louis bankruptcy attorney to protect your rights as a creditor, please contact our office as requirements depend on the nature of your matter.
Important Forms for Working with our Bankruptcy Attorney
Understanding Creditor's Rights in Bankruptcy
Often, when creditors receive a bankruptcy notice, they assume that they have no rights or alternatives when it comes to their claim against a debtor. However, this is not necessarily the case. As a creditor, you typically have the right to: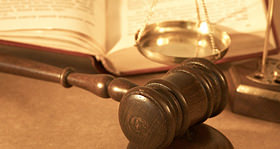 Recover a share of the available assets from debtors who are filing for Chapter 7, Chapter 13, or Chapter 11 bankruptcy. The amount that you are eligible to collect will vary based on a number of factors including whether the debt was secured or unsecured, the debtors assets available, and the number of creditors to which money is owed.
Be heard by the court in matters concerning the debtor's plan, the liquidation of assets, and payments from assets of the estate.
Challenge an individual's right to discharge a certain debt.
Because of the many limitations and regulations that relate to creditor's rights, it is important for a creditor to contact a bankruptcy attorney as soon as possible to begin understanding their rights and the best course of action to take. Our bankruptcy attorney can work with creditors to protect their rights by performing any of a variety of services. These include:
Filing a proof of claim
Objecting to dischargeability of a debt and filing an adversary proceeding
Filing motions for relief from automatic stays
Defending creditors against preferential turnover actions
Preparing security agreements and UCC filings
Facilitating the foreclosure or repossession process
Contact Our St. Louis Bankruptcy Attorney to Protect your Rights as a Creditor
To learn more about protecting your rights as a creditor and for help determining what the best course of action is for you to help you collect the money you are owed, please contact our St. Louis law firm today. As a leading bankruptcy attorney, we can provide you with a free consultation and help guide you through the bankruptcy process and understanding your rights as a creditor.