Workers Compensation & Personal Injury Attorney in St. Louis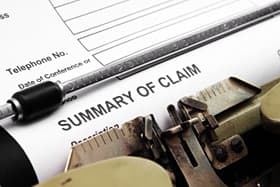 If you have recently suffered a serious injury, you were injured in an accident, or you have been injured in a work related accident, you may have a legal right to seek compensation from the responsible party. Some types of compensation, which you may be eligible to receive, include the payment of medical bills, compensation for lost wages, compensation for pain and suffering, and more. However, it is important that you contact a personal injury attorney as soon as possible to protect your rights and to begin working on your case in order to help you receive the maximum compensation.
As an experienced personal injury attorney in Missouri and Illinois, Mr. Jacobs will work to help you attain the compensation you deserve. Mr. Jacobs has experience fighting for his client's rights on all types of personal injury cases including workers compensation injuries, auto accidents, slip and fall injuries, and other types of accidents or injuries. We stand by our clients and are confident in our ability to collect the compensation you legally deserve. Therefore, you will not be charged our legal fees for your workers compensation or personal injury case unless we are able to collect for you.
To learn if you are eligible to receive compensation for your injury, please contact our St. Louis law firm to have a personal injury attorney review your personal injury or workers compensation case.
Requirements for Representation from our Personal Injury Attorney
If you would like to have our workers compensation and personal injury attorney fight for your legal rights following any recent accident or injury, please fill out and return the Accident Questionnaire (link below) or call for an appointment.
Important Forms for Working with our Personal Injury Attorney
Why You Need a Personal Injury Attorney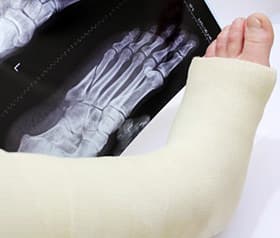 Immediately following any type of injury or accident, the party causing the accident or dangerous condition will typically begin collecting evidence to limit their liability and responsibility for the accident. For example, following automobile accidents, a team from the insurance company will begin to investigate the accident and collect witness statements. Additionally, after workers compensation injuries occur, the company will often begin their own investigation of the accident. The goal of these investigations is to reduce the negligent or guilty party's liability and build a defense against your claim.
Therefore, it is important to contact a personal injury attorney who can immediately begin fighting on your behalf. You should avoid making statements to insurance companies or providing information to insurance adjusters until you have found a personal injury attorney to protect your interests. Your personal injury attorney will provide support and legal guidance in order to help ensure that you collect the maximum compensation and benefits you deserve.
Types of Personal Injury Cases
There are many different types of accidents and cases with which our personal injury attorney can work. Overall, this includes any accident where an individual is injured as a result of the negligent or intentional behavior of another party. Additionally, in some cases, an individual or company will be liable for damages caused by an accident simply because of the location or circumstances surrounding an accident.
Some of the most common types of personal injury cases on which our personal injury attorney can work include:
Car Accidents
Motorcycle Accidents
Pedestrian Accidents
Bicycle Accidents
Truck Accidents
Bus Accidents
Dog Bites
Sexual Abuse Cases
Slip and Fall Accidents
Product Liability Injuries
Workers Compensation Injuries
Wrongful Death Cases
Contact a St. Louis Workers Compensation and Personal Injury Attorney
For a free consultation with our personal injury attorney for your personal injury or workers compensation case, please contact our law firm. We can discuss your legal rights and begin working on your personal injury case as soon as possible in order to help ensure that you receive the compensation you deserve.