Civil Litigation Defense:
Your St. Louis Civil Litigation Attorney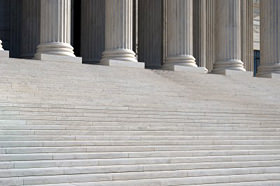 Building a successful civil litigation defense, whether it is for a personal injury case, product liability case, contract or shareholder dispute, or property damage matter, requires using a variety of innovative strategies and litigation skills. Therefore, it is important to work with an experienced civil litigation attorney who has experience handling all types of civil matters. An experienced civil litigation attorney will work with you to build a defense and resolve conflicts efficiently and effectively whether through litigation or other alternative dispute resolution methods.
Mr. Jacobs is an experienced civil litigation attorney in St. Louis with experience working on all types of civil cases and disputes. Whether you are an individual, a small or mid-sized business, or a large corporation, Mr. Jacobs can work closely with you to develop a defense for your civil litigation. He is prepared to handle cases through any legal means necessary including litigation, negotiation, or mediation and he will use his years of experience to achieve the best possible outcome.
To have Mr. Jacobs review your case as your civil litigation attorney, contact our law firm today!
Requirements for Representation from our Civil Litigation Attorney
If you would like to work with our civil litigation attorney for your case, please contact our office as requirements for representation depend on the nature of your matter.
Important Forms for Working with our Civil Litigation Attorney
Types of Cases a Civil Litigation Attorney Handles
Civil litigation refers to any type of legal dispute between two or more parties where the subject is not a criminal matter, but instead the goal is to obtain monetary damages or equitable relief. Because there are many different types of cases or disputes which can be classified as civil litigation, a civil litigation attorney must be knowledgeable in many different areas. They must also be experienced representing clients in multiple types of situations including in trials, hearings, arbitrations and mediations, and in state or local courts.
Some of the most common types of matters which a civil litigation attorney can handle include:
Automobile Accidents
Construction Accidents
Construction Defects
Contract Disputes
General Negligence
Intellectual Property
Medical Malpractice
Premises Liability
Products Liability
Professional Liability
Property Damage
Real Estate
Worker's Compensation
Request a Consultation with Our Civil Litigation Attorney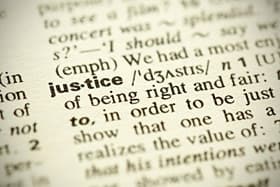 If you are involved in any type of civil litigation case, it is important to contact a civil litigation attorney as soon as possible to review your case. Mr. Jacobs can review your case and, as your civil litigation attorney, build a defense on your behalf.
To learn more about how Mr. Jacobs can help or to request a free consultation of your civil litigation case with Mr. Jacobs, contact our St. Louis law firm online, by mail, or by phone at (314) 942-7999. We look forward to working with you and defending your rights.