Probate Lawyer for Probate, Wills, & Trust Administration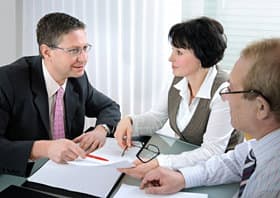 During the estate planning process, there are many decisions that need to be made and many factors that need to be considered. Because this can be a complicated process, it is important that an individual works with an experienced probate lawyer who is able to effectively guide the process and ensure that all factors are considered.
Another important service that probate lawyers can offer is probate, will, and trust administration. This is the process of ensuring that an individual's estate is divided properly and that a will is executed as intended. If the wills and trusts were set up properly, the probate process is usually relatively easy. However, in some circumstances disputes and disagreements may occur. In this case, a probate lawyer will provide counsel during the mediation or litigation process.
Mr. Jacobs is an experienced probate lawyer offering a variety of probate, will, and trust administration services for clients located in the St. Louis area. To learn more about any of the probate services we offer or if you would like a free consultation with our probate lawyer, contact our law firm online, by mail, or by phone at (314) 942-7999.
Requirements for Representation from our Probate Lawyer
If you would like to work with our St. Louis probate attorney for help with estate planning, probate, will, and trust administration, or probate litigation, please note the following requirements for representation:
Any existing wills or trust documents
The applicable forms listed below
Important Forms for Working with our Probate Lawyer
Services Available from Our Probate Lawyer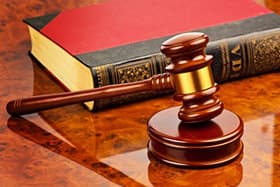 Will & Trust Planning: Preparing for the future by legally establishing wills and trusts is a responsible way to assure that your wishes are carried out. Our probate lawyer has experience working with a variety of estate planning matters, and we can work with you to meet your needs. We will work with you to simplify the estate planning process and to ensure that all aspects are considered and completed properly.
Probate Estate Administration: The probate administration process can be tedious, time consuming, and costly. If you were chosen as the administrator of an estate, you will likely find yourself faced with many legal and financial responsibilities. Our probate lawyer, Mr. Jacobs, will help you throughout the probate process in order to ensure that it is completed in the most efficient and effective manner possible. During this process, we will work with you to ensure the assets of the decedent are distributed properly, to ensure the decedent's debt are paid, and to settle any disputes that arise from the probate process.
Trust Administration: The primary purpose of the trust administration process makes sure that the terms of a trust are carried out properly. This includes paying the debt of the decedent, selling or transferring stocks and mutual funds, drafting deeds, selling property, and auctioning personal effects, and distributing the assets of the estate according to the terms of the trust. A probate lawyer can assist you with each of these steps in order to ensure that the decedent's wishes are carried out properly.
Trust & Probate Litigation: Sometimes during the probate process, there are disputes and disagreements that arise. These often pertain to the transfer of a decedent's wealth, the validity or meaning of trust documents and wills, and the methods of proper distribution for the estate. Should legal disputes and issues occur, a probate lawyer can help resolve these issues through mediation or litigation quickly and efficiently.
Contact Our St. Louis Probate Lawyer for Probate, Will, & Trust Administration
If you would like to work with Mr. Jacobs as your probate lawyer for any service including estate planning, trust and probate estate administration, or litigation contact our St. Louis law firm today. We look forward to working with you to ensure that all of your needs are met regarding any will, trust, or probate issues.